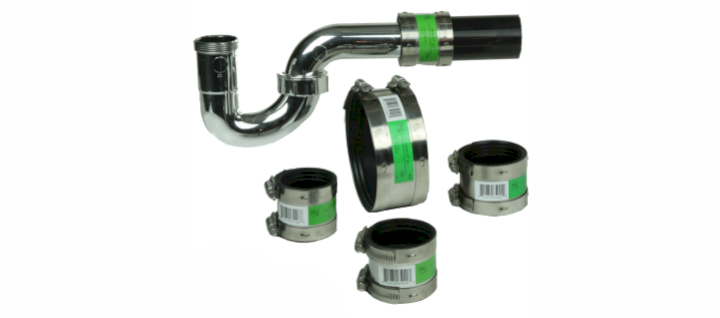 Cremco
Cremco couplings offer three different categories of transition couplings:
Cremco Specialty Transition Couplings
From 3/4"-8" sizes, Cremco Specialty couplings connect dissimilar types/sizes of pipe in Cast Iron, Sch 40 plastic, XH Cast Iron, Steel, Copper, and Tubular. Meets ASTM C 1460
Cremco Flexible Couplings
Rigid Quik Unshielded Couplings
These connect 1 1/2"-4" Cast Iron, Sch 40 Plastic, XH Cast Iron, Steel, and Copper pipes. Rigid Quik couplings are made with an extremely rigid material Santoprene, which eliminates the need for a shield. Meets ASTM 1461.
Cremco Shielded Transition - Submittal Sheet
Cremco Flexible - Submittal Sheet
Cremco Shielded Transition - List Prices (Excel)
Cremco Shielded Transition - List Prices (PDF)
Cremco Flexible - List Prices (PDF)
Cremco Flexible - List Prices (Excel)